Carrot Acne Foam Cleanser Purified Water, Glycerin, Palmitic Acid, Stearic Acid, Lauric Acid, Myristic Acid, Potassium Hydroxide, Lauryl Hydroxysultaine, PEG-100 Stearate, Glyceryl Stearate, Carrot Water (10,000ppm), Beeswax, Sodium Methyl Cocoyl Taurate, Potassium Cocoyl Glycinate, Salicylic Acid (5,000ppm), Dipropylene Glycol, Sodium Chloride, Hydroxyacetophenone, Caprylyl Glycol, Soybean Oil, 1,3-butanediol, Bergamot Oil, Disodium EDTA, 1,2-hexanediol, Indian Mulberry Tree Flower Extract, Hydroxyethyl Cellulose, Holly Basil Leaf Extract, Indian Mulberry Tree Leaf Extract, Pine Leaf / Nuts / Stem Oil, Eucalyptus Leaf Oil, Turmeric Root Extract, Carrot Extract (100ppm), Corallina Officinalis Extract, Carrot Seed Oil (50ppm), Tea Tree Leaf Oil, Pogostemon Cablin Oil, Dipotassium Glycyrrhizate, Ethylhexylglycerin, Beta-carotene, Tocopherol, Limonene Calendula Deep Essence Mask Water, Glycerin, Niacinamide, Methylpropanediol, 1,2-Hexanediol, Pentylene Glycol, Panthenol, Trehalose, Acrylates/C10-30 Alkyl Acrylate Crosspolymer, Arginine, Butylene Glycol, Betaine, Allantoin, Xanthan Gum, Sodium Polyacrylate, Polyglyceryl-10 Laurate, Polyglyceryl-10 Myristate, Dipotassium Glycyrrhizate, Adenosine, Ethylhexylglycerin, Disodium EDTA, Limonene, Melia Azadirachta Leaf Extract, Calendula Officinalis Flower Extract, Melia Azadirachta Flower Extract, Curcuma Longa (Turmeric) Root Extract, Sodium Hyaluronate, Centella Asiatica Extract, Aloe Barbadensis Leaf Extract, Hibiscus Sabdariffa Flower Extract, cimum Sanctum Leaf Extract, Corallina Officinalis Extract, Citrus Aurantium Dulcis (Orange) Peel Oil, Tocopherol, Ulmus Davidiana Root Extract, Pueraria Lobata Root Extract, Oenothera Biennis (Evening Primrose) Flower Extract, Pinus Palustris Leaf Extract
Carrot Acne Foam Cleanser Purified Water, Glycerin, Palmitic Acid, Stearic Acid, Lauric Acid, Myristic Acid, Potassium Hydroxide, Lauryl Hydroxysultaine, PEG-100 Stearate, Glyceryl Stearate, Carrot Water (10,000ppm), Beeswax, Sodium Methyl Cocoyl Taurate, Potassium Cocoyl Glycinate, Salicylic Acid (5,000ppm), Dipropylene Glycol, Sodium Chloride, Hydroxyacetophenone, Caprylyl Glycol, Soybean Oil, 1,3-butanediol, Bergamot Oil, Disodium EDTA, 1,2-hexanediol, Indian Mulberry Tree Flower Extract, Hydroxyethyl Cellulose, Holly Basil Leaf Extract, Indian Mulberry Tree Leaf Extract, Pine Leaf / Nuts / Stem Oil, Eucalyptus Leaf Oil, Turmeric Root Extract, Carrot Extract (100ppm), Corallina Officinalis Extract, Carrot Seed Oil (50ppm), Tea Tree Leaf Oil, Pogostemon Cablin Oil, Dipotassium Glycyrrhizate, Ethylhexylglycerin, Beta-carotene, Tocopherol, Limonene Calendula Deep Essence Mask Water, Glycerin, Niacinamide, Methylpropanediol, 1,2-Hexanediol, Pentylene Glycol, Panthenol, Trehalose, Acrylates/C10-30 Alkyl Acrylate Crosspolymer, Arginine, Butylene Glycol, Betaine, Allantoin, Xanthan Gum, Sodium Polyacrylate, Polyglyceryl-10 Laurate, Polyglyceryl-10 Myristate, Dipotassium Glycyrrhizate, Adenosine, Ethylhexylglycerin, Disodium EDTA, Limonene, Melia Azadirachta Leaf Extract, Calendula Officinalis Flower Extract, Melia Azadirachta Flower Extract, Curcuma Longa (Turmeric) Root Extract, Sodium Hyaluronate, Centella Asiatica Extract, Aloe Barbadensis Leaf Extract, Hibiscus Sabdariffa Flower Extract, cimum Sanctum Leaf Extract, Corallina Officinalis Extract, Citrus Aurantium Dulcis (Orange) Peel Oil, Tocopherol, Ulmus Davidiana Root Extract, Pueraria Lobata Root Extract, Oenothera Biennis (Evening Primrose) Flower Extract, Pinus Palustris Leaf Extract
Customer Reviews
Write a Review
Ask a Question
07/02/2020
Crystal V.
United States
07/01/2020
Nancy
United States
06/26/2020
Jenny
United States
06/26/2020
Lc
United States
I recommend this product
Wonderful
I bought this upon recommendation from a friend. Well, she uses the main line which I almost got but noticed this one for acne. I have really bad acne, especially on lady days, and nothing I found really worked. I decided to try it and to my shock this worked for me and my super sensitive skin. I am still having minor break outs, but usually my entire forehead is covered on my lady days. Now it is very minor with a few pimples and my skin feels amazing. I find that this doesn't really foam up for me, with and without the brush, but that doesn't matter as long as it works. I do still use my strawberry brown sugar mask 1-2 a week from skinfood (for my dry spots that it works for) with this set and my im very pleased with my skin. Can't wait to try the toner I pre-ordered.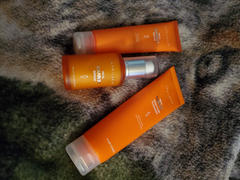 05/20/2020
Lillyanna P.
United States
I recommend this product
Real Carrot Serum review
I've been using the Real Carrot Serum and my skin has been glowing and my skin has smooth in out, especially on my cheeks. I would like to try more products. Also the free sheet mask were nice and hydrating towards my skin and helped heal my skin. I'd love to try other products and see great results. I love the brand already.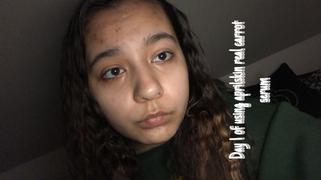 05/18/2020
Liz
United States
07/02/2020
Maria M.
United States
I recommend this product
Love it i can feel the different even my son and my husband using it. My skin its not dry like it use to and my face was glooming
07/01/2020
Hillary W.
United States
Happy skin
I love this super foamy but not drying!
06/25/2020
Sarah J.
United States