Customer Reviews
Write a Review
Ask a Question
03/23/2020
Precious S.
United States
I recommend this product
It's Amazing
It's only been 4 days after I bought the Detox Set and I've noticed that my huge pores are getting smaller and smaller as well as my skin is feeling more hydrated. However, I feel like my skin has been getting a little bit more oily than before, especially on the nose and I'm not sure if that's suppose to happen or not. Overall, amazing product and can't wait to see the result after using it for a week.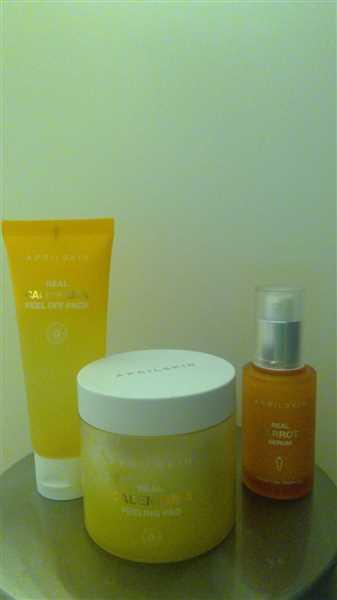 03/28/2020
Allison S.
United States
I recommend this product
Amazing Products
I bought this set because I wanted to try out new things for my skin care routine and i absolutely love it !
03/17/2020
Christine L.
United States
I recommend this product
Loving it
I'm loving everything. So much yuck has come off my face and my skin hasn't looked so good in forever. Thank you so much!
03/10/2020
Lien L.
United States
I recommend this product
Love the feel of my skin
I use these products everyday and am in love. Improves my skin and always feels soft. My skin is very sensitive but no irritating feelings from this!
02/28/2020
Maria
South Korea
I recommend this product
Detox Set
I saw it on the ad after it came into the U.S. I thought it was hype! But this set really detox my skin I have sensitive skin so I just use calendula peel off mask just once a week. And I use the other products everyday As I saw at the add peel off mask and the peeling pad really get rid of my debris and old skins. And with carrot serum it fills moisture and makes me glower, I love detox Set
02/28/2020
Kate
South Korea
I recommend this product
So easy
Actually, I used to wet toner on the cotton pad in the past, but this is soooo comfortable. and easy to use Sometimes when you don't use peeling mask, put this on your face for about 5 minutes. This is a really nice tip! It adds moisture, and plumps elasticity also exfoliate my skin !! And the peel off mask and the carrot serum I used before cause I bought another set before! Now I have two brushes lol
02/28/2020
Helen
South Korea
I recommend this product
Amazing set ever!
This set is so amazing! The best part is that the leaves of the Carendula are actually in there! For all calendula products! For me is enjoying to take the peel out and see all the junks out of our face! it is fun to see all the tiny details it picks up when pulled off. My skin felt stronger and smoother The brush is also nice And Calendula peeling pad, It's not only moisturizing, it's also cleaning up your face! They really exfoliate and polish my skin. And the carrot serum!! This is holy grail! When I use it all the pimples are calm down! All the products are the love!!