BLEMISH OFF SET
Calendula Peel Off Mask + Carrot Blemish Serum
Use them together to make it work 2x better!  
Calendula Peel Off Mask
This Calendula Flower-infused mask dives deeper into your skin than other peel-off masks thanks to its smaller molecular structure.
Carrot Blemish Serum
The Carrot Blemish Serum is a clinically tested non-comedogenic serum that harnesses the power of carrots to banish blemishes and whiteheads from the face of…your face!
---
Calendula Peel Off Mask
Safe for even the most sensitive skin
Penetrates deeper than other peel-off masks
Visible results in only 4 weeks
Carrot Blemish Serum
Banishes Blemishes
Brightening
Soothing & Hydrating
---
HOW TO USE
Calendula Peel Off Mask + Carrot Blemish Serum
Good on its own but even better together!
After cleansing, apply an even layer to dry skin, avoiding eyes, lips, and hariline
Tip:Apply using the Jelly Face Mask Brush for even application
Leave on for 30 minutes or until completely dry
Tip:Wait until mask dries completely for easier removal
Gently peel off mask from outer edges and wipe away any excess with a fresh clean towel
Use AM and PM, after toner and cleansing
Pump 1- 2 times and gently spread across the face from the center outwards
Apply 2-3 more layers on especially tired and sensitive areas
---
---
No Sulfates
No Parabens
No Irritations
No gluten
No toxins
No Artificial Fragrances
---
All parts of the Calendula Flower were sourced in its pure, raw form, including the petals, pistil, stamen, and calyx. It's basically a whole bouquet of flowers -- but for your skin, not your bae.
It soothes and protects your skin, with healing properties so good, you might as well call it the next messiah.
Its antiseptic and antibacterial properties make it powerful against acne, while its anti-inflammatory effect helps to calm even the most sensitive skin.
Extracted from 100% real Calendula Flower Petals harvested from clean, green zones to ensure the realest of ingredients.
Our unique Flower Complex is made of extracts and oils from 5 different flowers clinically proven to promote healthy, happy skin.
Anti-inflammatory Starflower (Borage), Cornflower, and Chamomile Flower extracts soothe dry, itchy, scaly skin, leaving your skin softer and smoother than a baby's bottom.
Lavender and Clary oils team up like secret agents on a mission to kill nasty bacteria lurking deep in your pores, so you don't have to worry about evil acne breaking out anymore.
They also double as nature's aromatic diffuser, with their gorgeous therapeutic scents that will calm your senses for that stress-free spa feel.
Orange Peel Oil is the ultimate multitasker
It clears up acne, reduces puffiness and redness, evens out your skin tone, smooths your skin texture, brightens, moisturizes, and does your taxes (just kidding!) anymore.
Texas Cedarwood and Balsam Torchwood Bark oils provide support in clearing away acne and help soothe and repair lizard-y skin, leaving your skin looking as sleek as a seal.
Contains 3 different carrot derived ingredients sourced from certified organic carrots that would even make Bugs Bunny jealous
Carrot Water: Extracted from 100% pure carrots grown and harvested on the lush Korean island of Jeju, known for its clean air and clear oceans
Carrot Seed Oil: 10,000ppm of premium grade extra virgin oil rich in Beta-Carotene and Vitamin A, a brilliant tag team that wrestles free radicals, smashes out irritations, and pumps up the moisture
Carrot Proteins: Found in carrot cell walls, they are packed with natural skin-friendly moisturizers that instantly absorb into your skin, drinking it all up like my boss at happy hour
A form of Vitamin B3, Niacinamide is the Wonder Woman of vitamins
Fights free radicals like a boss and strengthens the skin barrier to keep it firm and healthy
Fades hyperpigmentation, dark spots, age spots, all the spots – you'll go from dalmatian to golden lab in no time
Soothes any redness like rosacea and acne so your skin will be as calm as a Zen master
Regulates oil so YOU will be shining like the star you are, not your face
Hyaluronic Acid & Plant Oils
Hyaluronic Acid and various plant oils known for their hydrating and soothing properties team up to calm inflammation and irritation, leaving your skin looking bouncy and plump like a cherub's cheek
Hyaluronic Acid: Gives you that dewy glow so you can skip the Insta-filters and take your #wokeuplikethis shots for real
Gotu Kola: An ancient herb with healing powers like Wolverine to help you get rid of scars, acne, and then some
Chameleon Leaf: An acne bacteria fighter and free radical scavenger rolled into one
Tea Tree & Eucalyptus Oils: Purify your tormented skin like a shamen casting out demons, the demons of blemishes, spots, and breakouts!
---
Full Ingredients
Water, Butylene Glycol, Glycerin, 1,2-Hexanediol, Niacinamide, Cetyl Ethylhexanoate, Daucus Carota Sativa (Carrot) Seed Oil, Propanediol, Cetearyl Olivate, Sorbitan Olivate, Carbomer, Tromethamine, Houttuynia Cordata (Chameleon Leaf) Extract, Ethylhexylglycerin, Disodium EDTA, Citrus Aurantium Bergamia (Bergamot) Fruit Oil, Sodium Hyaluronate, Hydrolyzed Hyaluronic Acid, Hyaluronic Acid, Hydrolyzed Extensin, Eucalyptus Globulus Leaf Oil, Pogostemon Cablin (Patchouli) Oil, Melaleuca Alternifolia (Tea Tree) Leaf Oil, Daucus Carota Sativa (Carrot) Root Water, Centella Asiatica (Gotu Kola) Extract
Water, Polyvinyl Alcohol, Alcohol, Dipropylene Glycol, 1,2-Hexanediol, Polysorbate 80, Calendula Officinalis Flower, Xanthan Gum, Citrus Aurantium Dulcis (Orange) Peel Oil, Lavandula Angustifolia (Lavender) Oil, Disodium EDTA, Juniperus Mexicana Oil, Amyris Balsamifera Bark Oil, Salvia Sclarea (Clary) Oil, Calendula Officinalis Flower Extract, Butylene Glycol, Caprylic/Capric Triglyceride, Calendula Officinalis Flower Oil, Lavandula Angustifolia (Lavender) Extract, Borago Officinalis Extract, Centaurea Cyanus Flower Extract, Chamomilla Recutita (Matricaria) Flower/Leaf Extract
Customer Reviews
Write a Review
Ask a Question
03/31/2020
Jenny W.
United States
I recommend this product
Most soothing product I've used on my skin
Love these products! The carrot blemish serum made all the pesky little bumps on the sides of my face disappear. I've been using the serum morning and night for two months now, and the bumps have not reappeared. My skin has remained mostly soft and smooth. Previously, I was struggling with trying to get rid of those bumps for months and am so glad they're finally gone. The scent of this product is also light and refreshing, unlike the other fragranced products I've used before. Going to purchase my second bottle soon. Highly recommend!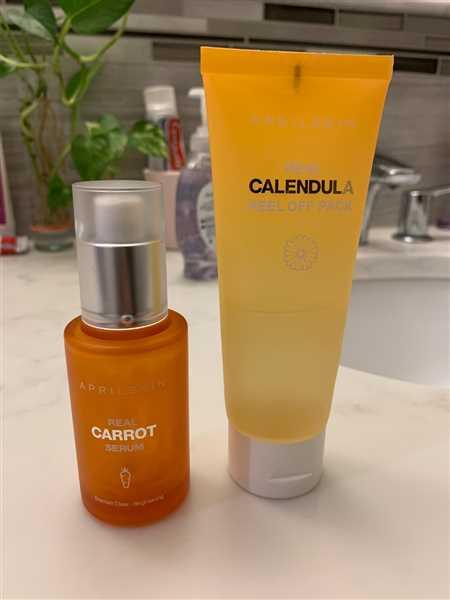 03/16/2020
Mary j.
United States
02/20/2020
Yaray K.
United States
I recommend this product
Love the mask
I have had some allergy issues with different products, and could not land on a good one until now! This made my skin shine and smooth, and of course clean. I don't know if it's just because my skin tone fits this mask better or it is just amazing. I have recommend to all of my friends about it (especially people who have the same skin problems). One thing I'd complain is that the shipping takes a while and I just can't wait to repurchase every month! For the carrot serum, to be honest that I haven't seen my skin change to much after using it. And there is small carrot smell which I actually don't like. But I think I'm general the skin care products should go with each other from the same company!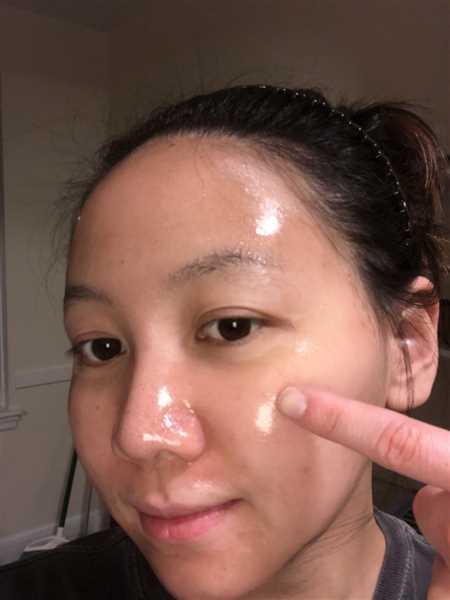 02/14/2020
Lizzie
United States
02/14/2020
Choral T.
United States
I recommend this product
Holy Grail Products
I bought the Blemish Free Set 1 week ago and my skin has already shown so much improvement! The calendula mask smells amazing and really enhances my skin's glow, while the carrot serum takes care of the cystic acne that sometimes forms on my chin. Love love love these products and highly recommend to everyone!
02/06/2020
Lizzie
United States
01/17/2020
Samantha S.
United States
04/05/2020
Alexis D.
United States
So glad this is affordable + keratosis pilaris suggestion
My skin brightened right away and my acne scars seem lighter. Even though I have been using hydroquinone, the results seemed faster when I added the carrot serum. I'm finishing my first bottle and the second purchase of carrot serum (this time with the calendula face mask) came today. I tried it and I love it! The main thing I noticed was this; it lifts those weird little hairs you get on your face. I'm sure it cleaned my pores a bit, and I'm sure it moisturizes, but the little hairs part was all I could tell, and that made a big difference. I could tell the most difference in the parts of my face that are usually quite congested looking (my forehead, between my eyes, and under my eyes/glasses. My nose looked the same, but my skin overall looked cleaner and again, those weird, teeny tiny little hairs were all over the mask after I pulled it off. Lastly, I wish there was a carrot oil body lotion because I think you guys could make a killing for those of us with keratosis pillaris, and most people have KP.
04/03/2020
Ales S.
United States
Great
Leaves my skin feeling clean and moisturized but not oily.
04/03/2020
Kelly
United States
Amazing!!!
I love both the mask and the carrot serum. After using the mask, my face feels so smooth. The carrot serum definitely gives me the hydration that I need. I can totally see the outcome after using it for only a couple of weeks. My skin is sensitive and dry. However, this product doesn't cause any irritation, especially the carrot product really helps with my dryness. Now, I'm going back to buy a whole carrot set.
04/02/2020
Sara G.
United States
Give it a shot
I feel like need the Calendula cleansing pads to really make this effective. Perhaps I am not using the Carrot Serum often enough to receive great results. Lol, I will renew my commitment to the product. Initially it worked great! It helped me clear a bad break out. The peel off mask is not helping clear my black heads as well as a desired. My rosacea does seem smoother!
04/01/2020
Paige H.
United States
Makes my skin feel fresh and looks good
I've been using this for about a week and I'm pleased so far! My skin is glowy and looks pretty smooth, hoping to see more definitive results after a few more weeks!