Keep blemishes and excess shine under control in 3 simple steps!

1. Our gentle Carrot Acne Foam Cleanser deep cleans with zero tautness.
2. Tone and prep skin with our Artemisia Rice Toner,
3. Treat blemishes and hydrate with our Carrot Blemish Serum.

To seal the deal, we're throwing in our Carrot Blemish Cream (full size!) to fortify the skin barrier and prevent future breakouts.
Plus, a box of 3 Layer Cotton Pads - that's right- for FREE.




Hero Ingredient
Artemisia & Rice
Artemisia and rice is a time-tested, traditional staple in Asian beauty skincare that is passed down through long generations. Artemisia calms the skin while rice bran water brightens and energizes your complexion.
Organic Carrots
10,000ppm of premium grade extra virgin oil rich in Beta-Carotene and Vitamin A that smashes out irritations, and pumps up moisture.
Skincare Step
1. Carrot Acne Foam Cleanser
Deep clean skin with fluffy whipped lather
2. Artemisia Rice Toner
Hydrate, calm, and firm up skin
3. Carrot blemish Serum
Zap away blemishes and milia
4. Carrot Blemish Cream
Fortifies skin barrier
"LOVE! LOVE! LOVE!"
Before I used this my skin was dull, full of milia, and felt rly gross. But after using it for 3 weeks, I look amazing!! It doesn't irritate my sensitive skin which is something I appreciate. I 100% recommended this!
Sanaa C.
FAQ

How often should I use this set?

Use it twice a day in the AM and PM to get rid of that oily skin for good!

Can I use the Carrot Blemish Cream as a moisturizer?

Yes! Use our Carrot Blemish Cream as the finishing step of your skin care routine for long lasting moisturization, minus the greasy finish so YOU will be shining like the star you are, not your face.

I have a certain skin type. Can I still use this set?

Our 3 STEP WONDER - Oily/Combo skin set is a match made in heaven for people struggling with excess sebum and oily skin! For other skin types, hop over to our other sets that are best for your skin needs.
Sensitive skin/troubled skin - Skin soother duo set
Dull skin - Everglow set
Dry skin - 3 Step WONDER-dry skin set
Flaky skin - Flake-free Duo

Customer Reviews
Write a Review
Ask a Question
07/10/2020
NJ W.
United States
06/29/2020
Ava M.
United States
06/25/2020
Angel
United States
A
06/15/2020
Amy
United States
I recommend this product
Best skincare for oily skin!
I have super oily skin, and I've tried just about everything. I've tried other brands, but they would make my skin more oily, cause breakouts, or give chemical burns. I ordered this, and I was timid at first just because nothing has worked for me thus far. I tried it the night I have gotten I because I was super excited, but also because I had a huge pimple that I couldn't get to go away. When I woke up, the pimple on my face had gone down in size SO much (see photo). And that's only after one use. I'm excited to use it more and see the results! It makes my skin so soft and feel so clean. The toner and serum are my favorites to use because they're so light, and the serum is so creamy and cooling on my face! I 10/10 recommend.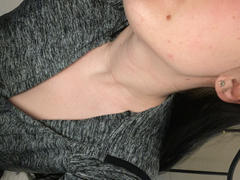 I recommend this product
The best toner I've ever used!
My skin type is combination and this toner, serum, and cleanser are very helpful to improve my skin! My fav is this vegan toner, it's literally so refreshing and smooth!! I love it!! I love that it's lightweight and non-sticky! I feel really hydrated without greasy skin everytime I use! Carrot Foam Cleanser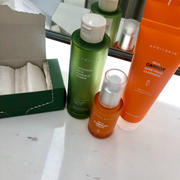 07/11/2020
Wendy C.
United States
I recommend this product
Living My Best Skin
The products work great. Favorite skin care line of all time to date!
07/10/2020
Angelica U.
United States
I recommend this product
Great product
This is the first skin care I have used everything muras, neutro gen's, proactive, accutane, Mary Kay everything and nothing worked until I tried this. I haven't had a breakout ever since I started 2 months ago! If I get a pimple it doesn't grow it disappears within a day or two. Very happy with it.
07/10/2020
Jordana
United States
I recommend this product
Shocked & THRILLED
Amazing stuff here. I have generally decent ultra fair redhead skin (very freckly, very sensitive) that I have worked extremely hard to make VERY nice skin over the years in my adult life (I am 28) and about two weeks ago, I got a weird rash. An acne sort of rash. Not cystic, or comparable to people who have true acne, but to me it was UPSETTING. When you get used to a certain caliber of skin, and then it gets ripped away from you, it is devastating! Redness and patches of dry stuff (I'm pleasantly oily normally) and CLOGGED PORES ALL OVER MY NOSE AND CHEEKS. Enter Aprilskin. I saw an ad on Instagram of all places, and I figured I was desperate and this looked good. I was right, and I'm so happy. Every part of this set works for me, and I couldn't believe all the gifts that came with my purchase? I will certainly be buying a full size calendula mask! The five sheet masks were a lovely bonus. The serum does its job, and the toner. The TONER. It is as magical as it looks to be. My rash began clearing after one day of use. The redness, gone. The clogged pores, gone. I will be using this for the foreseeable future, and I love that it has only a light scent and does not make my super sensitive skin itch, burn, hurt, or feel irritated at all.
07/09/2020
Haley F.
United States
I recommend this product
Truly amazing
I love using aprilskin's products- my skin has truly not only cleared up, but my skin has been softer and less oil-y. Not to mention, they always add in a little free gift. I've already recommended it to multiple friends!! It's a great purchase :)
07/09/2020
Agnes V.
United States
I recommend this product
Highly recommend
Only used it recently and find it more effective than the calendula. My skin looks smoother and brighter.
07/08/2020
C X.
United States
I recommend this product
Great Toner
I ordered this set because I wanted to try the Artemis toner and I got to say, it is amazing. It's thick, but it's not sticky. The toner also doesn't dry my skin and I can easily use the other cream and serum right over it. So far, I am liking this.
07/07/2020
Bobby V.
United States
I recommend this product
3 Step Wonders
The "Real Carrot" line of products work well for acne but unfortunately cause my skin to become dry and flaky.
07/06/2020
Warren L.
United States
I recommend this product
My skin is brighter and smoother. Love it too much
I used this product 2 times per day, i feel my skin better within 2 weeks. Order calendula set (gang summer)
07/06/2020
Marc G.
United States
I recommend this product
Perfect Balance
The products absorbed easily into the skin and had a nice cooling effect now that it's summertime! It helped balance out the oily parts of my face and calm down the inflammation caused by my acne! 10/10 would buy again
07/02/2020
Marysol P.
United States
I recommend this product
Great for oily maybe not sensitive
The serum and moisturizer burned me a bit but after spacing out how much I should use these products, they have been working better for me
Language
English
English