Carrot Blemish Cream Water, Dipropylene Glycol, Glycerin, Hydrogenated Polydecene, Cetyl Ethylhexanoate, 1,2-Hexanediol, Niacinamide, Polyglyceryl-3 Methylglucose Distearate, Daucus Carota Sativa (Carrot) Root Water, Cetearyl Alcohol, Stearic Acid, Beta-Glucan, Glyceryl Stearate, Tromethamine, Carbomer, Butylene Glycol, Glycine Soja (Soybean) Oil, Melia Azadirachta Flower Extract, Ocimum Sanctum Leaf Extract, Melia Azadirachta Leaf Extract, Xanthan Gum, Adenosine, Curcuma Longa (Turmeric) Root Extract, Disodium EDTA, Citrus Aurantium Bergamia (Bergamot) Fruit Oil, Corallina Officinalis Extract, Palmitic Acid, Daucus Carota Sativa (Carrot) Root Extract, Betaine, Panthenol, Cupressus Sempervirens Leaf/Nut/Stem Oil, Eucalyptus Globulus Leaf Oil, Daucus Carota Sativa (Carrot) Seed Oil, Melaleuca Alternifolia (Tea Tree) Leaf Oil, Pogostemon Cablin Oil, Ethylhexylglycerin, Beta-Carotene, Tocopherol, Cynanchum Atratum Extract, Acetyl Hexapeptide-8, Copper Tripeptide-1, Palmitoyl Pentapeptide-4
Carrot Blemish Cream Water, Dipropylene Glycol, Glycerin, Hydrogenated Polydecene, Cetyl Ethylhexanoate, 1,2-Hexanediol, Niacinamide, Polyglyceryl-3 Methylglucose Distearate, Daucus Carota Sativa (Carrot) Root Water, Cetearyl Alcohol, Stearic Acid, Beta-Glucan, Glyceryl Stearate, Tromethamine, Carbomer, Butylene Glycol, Glycine Soja (Soybean) Oil, Melia Azadirachta Flower Extract, Ocimum Sanctum Leaf Extract, Melia Azadirachta Leaf Extract, Xanthan Gum, Adenosine, Curcuma Longa (Turmeric) Root Extract, Disodium EDTA, Citrus Aurantium Bergamia (Bergamot) Fruit Oil, Corallina Officinalis Extract, Palmitic Acid, Daucus Carota Sativa (Carrot) Root Extract, Betaine, Panthenol, Cupressus Sempervirens Leaf/Nut/Stem Oil, Eucalyptus Globulus Leaf Oil, Daucus Carota Sativa (Carrot) Seed Oil, Melaleuca Alternifolia (Tea Tree) Leaf Oil, Pogostemon Cablin Oil, Ethylhexylglycerin, Beta-Carotene, Tocopherol, Cynanchum Atratum Extract, Acetyl Hexapeptide-8, Copper Tripeptide-1, Palmitoyl Pentapeptide-4
Customer Reviews
Write a Review
Ask a Question
06/04/2020
Karen B.
United States
06/03/2020
Mary J.
United States
06/02/2020
Agatha V.
United States
05/27/2020
Aaliyah B.
United States
I recommend this product
Moisturizing
For $31 it is a little smaller than I was expecting if I'm honest; it's HALF the size of the cleanser which is $20. However, what it lacks in size it makes up for in quality and spread-ability. I've only been using it for a week but it does make my skin feel more moisturized and soft, the scent is pleasant, a little on the organic, natural side which is nice. I don't need very much, and I appreciate that while it's creamy it's not thick and it settles into the skin very well rather than just laying on top. I use it A.M and P.M. and right now it works well, and I will continue to use until it runs out for the final result.
05/26/2020
NLia
United States
05/18/2020
Liz
United States
05/10/2020
Brittany D.
United States
04/15/2020
Zoe P.
United States
I recommend this product
Moisturizing
I have acne-prone oily so finding a perfect moisturizer has always been a challenge. I have tried moisturizers from different American brands like Clinique and Estes Laude but they either left my skin looking too greasy or too dry (which in turns worsen the oil problem). I find that this carrot cream has given my skin just enough moisturizing effect. It absorbs quickly and leaves my skin feeling soft without the greasy residual. My trouble with breakouts has also improved a lot since I started using this cream together with the carrot serum.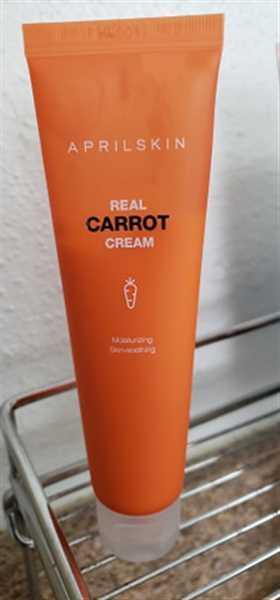 04/14/2020
Delaney
United States
I recommend this product
LOVE IT
I absolutely love this stuff !!! I use it at night after the carrot serum to give my skin an extra boost/help create a stronger barrier and it works wonders! My skin is noticeably smoother and it really doesn't take a lot because it spreads so easily. The best part is it soaks in really well, there's no feeling of residue afterwards. When I wake up in the morning my skin is glowing and looks healthier. Equally, even though it's a thicker cream and tinted yellow, it has a pleasant scent. (I'd post a pic of it but i picked at my face so it doesn't look as good as it usually does)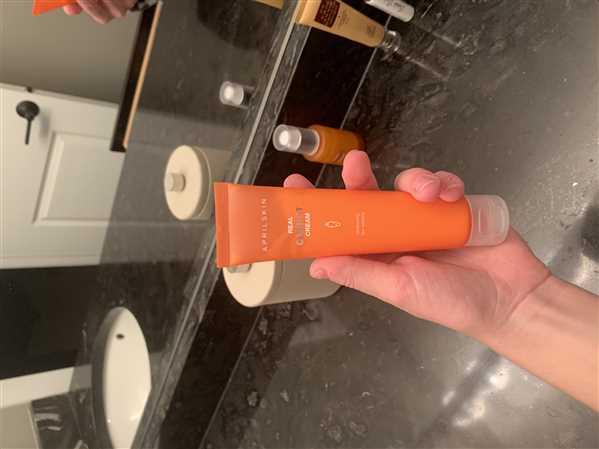 02/09/2020
Jane
South Korea
02/09/2020
Jessica
South Korea
I recommend this product
Really good for dry skin
I have dry skin, so I always find products to fill moisture in my skin. But this! This product is what I want! When I first use it I was worried because it looks so light But It really keep my skin moisture over 8 hours! When I wake up my skin doesn't tight anymore I really love this product! Thank you!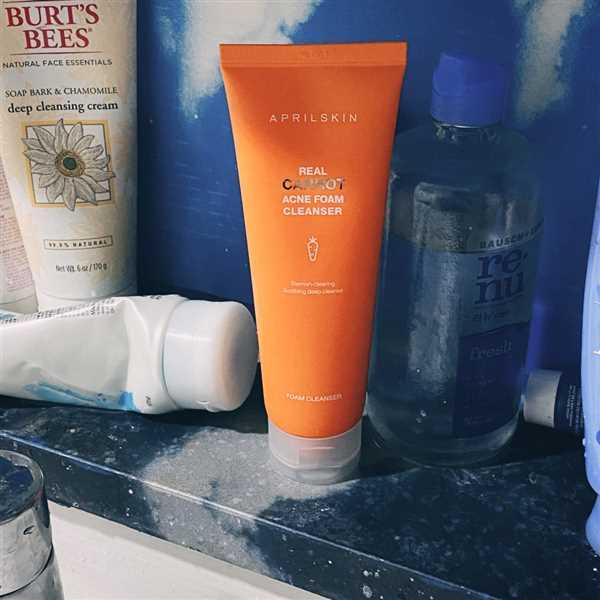 06/03/2020
Ingrid A.
United States
I recommend this product
I like the cream
The best cream for my face
05/31/2020
fendi l.
United States
I recommend this product
Asian skin bumps on arms
I have been using the product for two weeks or more now and i use the excess product on my arms, i have the little bumps asians usually have and i have noticed such a difference. The bumps are actually flatter now. I also use the serum.
05/29/2020
Katrina B.
United States
Been using these product for
Been using these product for awhile now. My face became smooth but my blemishes and pimple marks are still present.
05/25/2020
Jennie M.
United States
New daily must have night cream!
Skin is in so much better health after 1 tube of the Carrot Blemish Cream and 3 bottles of the Carrot Serum. Milia is 85% gone - just some small ones remain. Haven't noticed a change in dark spots but the condition of my skin on face and neck has improved. All dryness is gone and so has the oily areas. I'd say this has turned me into a Normal healthy skin person.