Customer Reviews
Write a Review
Ask a Question
03/30/2020
Serenity
United States
03/26/2020
Rica H.
United States
I recommend this product
First time
It was my first time trying April Skin products and I got curious so bought the Calendula pamper kit for myself. I love the smell and it's not to strong on my skin. It stops my break out and I've noticed that my face starting to clear up and getting smooth. I like using the brush!!! 5 stars for that! My only complain is it makes my face oily if I use it in the morning but I still use it twice a day whenever It's my day off.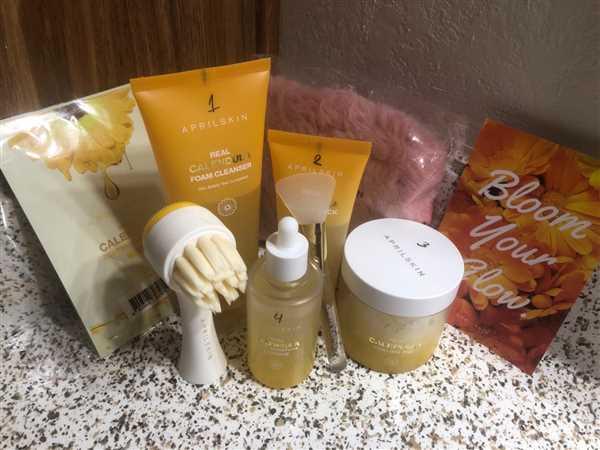 03/24/2020
Tamela E.
United States
TT
03/17/2020
Tabitha T.
United States
I recommend this product
These are amazing!
Im always skeptical of skin care pack products. I was actually only into the facial peel because I have stubborn small black heads in my nose and upper cheeks that I've always had issues getting rid of with products. My only success would be to squeeze them out, leaving my poors raw, open, and capable of more dirt. I have sensitive oily skin (seriously I can't go a day without washing my hair). I've always been afraid of toners and moisturizes making my skin more oily since that's always been my problem. Its rare i come across something that won't severely make my skin oily or break out. I decided to buy the kit to get the full effect besides using the mask peel. Ive only been using it for about a week or so, and I'm pleasantly surprised and happy that this product absorbs into my skin with no sticky residue and doesn't make me feel over moisturized and oily. Typically after afew hours I feel my skin to "slime" over but with product, I feel the sebum production is coming under control each day. My skin doesn't turn red or over irritated from the products. For me it works. I can see myself buying their products to upkeep the care of my skin.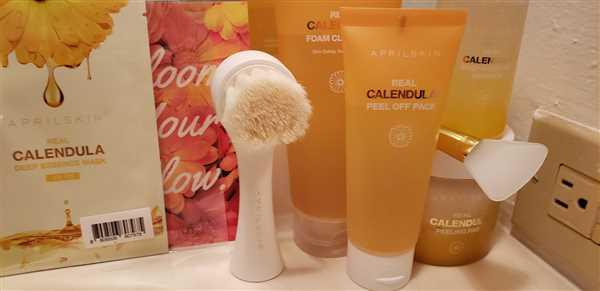 03/15/2020
Asher M.
United States
03/07/2020
Shiela S.
United States
03/05/2020
Amadi O.
United States
I recommend this product
Leaves skin very soft
So my skin had dry flaky patches because of the cold and these products took care of them! My skin was super soft after using the cleanser, pleal off mask, toner, and serum. My problem blackheads on my nose are minimizing after one week which is nice. Only downside is my forehead and nose which is normally oily seemed exta slick throughout the day after using these products which is bringing about some small pimples. I decided to not use the serum on my nose and forehead this 2nd week to see if that makes a difference.
02/24/2020
Arthur H.
United States
02/20/2020
Emily
United States
01/16/2020
Yoonjin M.
United States
01/03/2020
Alejandro H.
United States
I recommend this product
Calendula Pamper KIT
Honestly I've been trying different products for my skincare and I saw this ad on Instagram. I thought I would give it a try and it's been the best skincare for my oily skin. I'm loving how my skin feels smooth and soft. I love the smell and how it feels on my skin. I will continue to use this product and I recommend it to everyone.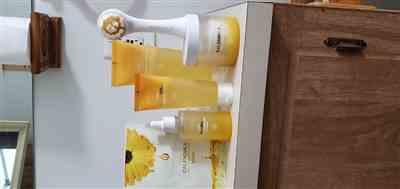 04/04/2020
Luck
United States
I recommend this product
To be honest, I purchased the Pamper Kit because the ads kept popping on my social media. But I am glad that I caved in! My order was delivered within five days despite COVID-19. I love the Pore Brush, I feel it instantly made a difference after I used the Foam Cleanser with it. My skin had a certain brightness. The Peel-Off Mask was very gentle and light. The Toner was okay, as well as the Serum. I love that I got the Deep Essence Mask as a bonus. I think the bundle is worth the money.
04/04/2020
Mahomi B.
United States
I recommend this product
My skin is so hydrated
My skin is so hydrated and so car I haven't broken out.
04/04/2020
Ashleigh T.
United States
I recommend this product
Amazing Product
This product is amazing, I noticed a difference after one use! I have oily skin with noticeable pores, my pores have shrunken and my skin is less oily, this product will become a permeant collection in my skincare regimen.
04/04/2020
Annamarie L.
United States
I recommend this product
Soft skin
Well it's too soon to tell